Directions to the Tower of David Jerusalem Museum
Directions to the Tower of David Jerusalem Museum
The Tower of David Jerusalem Museum is located in a medieval fortress adjacent to the Jaffa Gate of the Old City of Jerusalem.
The main entrance is located at the original gate of the fortress which today is opposite the post office, about 200 meters from the entrance to the Old City via the Jaffa Gate.
The museum does not have designated parking spots – however with advance co-ordination it is possible to enter with a car up until the gates of the museum and after drop-off you may turn around and park in one of the near by parking lots of Karta or Mamilla
The accessible route from the Karta parking lot:
1. Take the elevator from the parking lot up to the main Mamilla Shopping Boulevard level
2. At the western end of the shopping boulevard there is an accessible path way – turn to the right in order to go up to the Jaffa Gate Plaza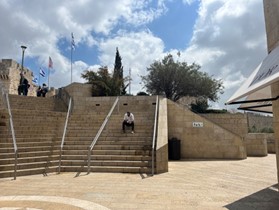 3. Upon arrival at the Jaffa Gate, circle around the fortress from the left (east) about 200 meters until you meet the entry stairs. Next to the stairs is an accessible ramp for wheelchair access.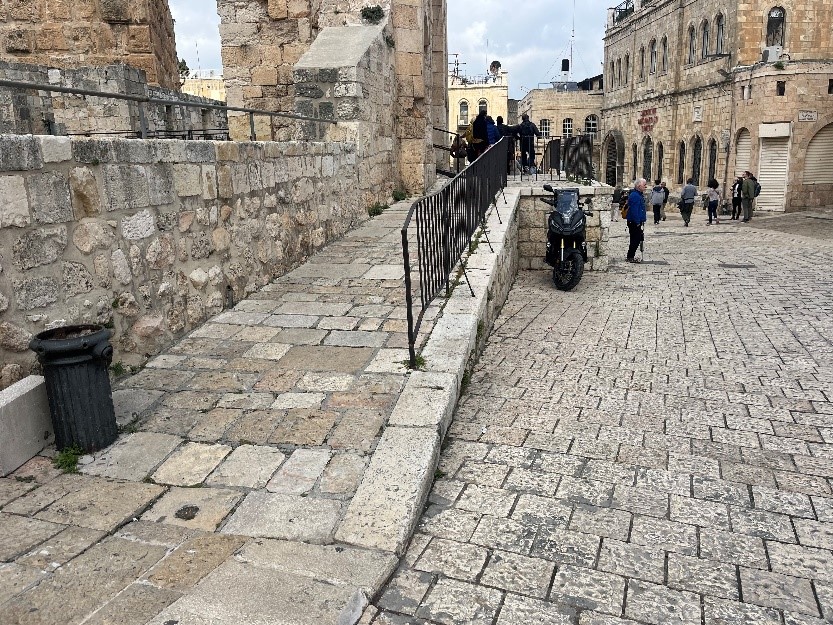 Arrival by Public Transportation
Buses
Line 38 to Yitzhak Kariv street (the circular bus route through the Jewish Quarter). Use the accessible pathway to lead you up to the Mamilla Shopping Boulevard and then take the accessible pathway up to the Jaffa Gate Plaza.
Arrival at King David Street with bus lines 13, 18, 38. Continue down King David Street until you reach the Mamilla Shopping Boulevard. Traverse the whole Boulevard until the far end and then take the accessible pathway up to the Jaffa Gate Plaza.